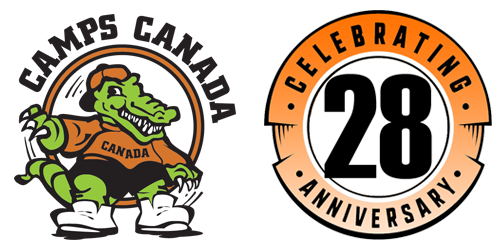 Camps Canada
Barrhaven – Longfields-Davidson SS
Kanata – Earl of March Secondary
Orleans – St. Peter Catholic HS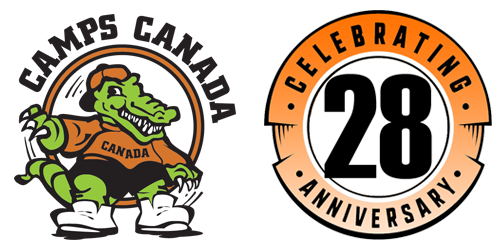 Camps Canada
Barrhaven – Longfields-Davidson SS
Kanata – Earl of March Secondary
Orleans – St. Peter Catholic HS
Established in 1996, we're your one-stop shop for all these great camp options: Arts and Crafts,  Biking, Horseback, Multisport and Swim Camps for boys and girls ages 5 to 12 and some half day options for 5 and 6 year olds. Campers enjoy their camp of choice each morning (chosen weekly) and an off-site swim most afternoons (lifejackets provided).
Our exceptional team of certified teachers guarantee incredible summer camp memories without the drama. Our extended hours, our enthusiastic counselors and our amazing programming are what set us apart. Years from now, campers won't remember our shiny new basketballs or our wonderful facilities, they'll remember how we made them feel. Our mission is to create a special place for every camper to make lasting memories and to EXPERIENCE SUCCESS, regardless of their abilities. Camps Canada is headquartered in Stittsville, Ontario, Canada with camp locations in Barrhaven, Kanata, and Orleans. ALL of our camps were sold out last summer, so register early this year to avoid disappointment.
Activities
A wide variety of camps offered including: Arts and Crafts Camps, Bike Camps, Horseback Camps, Multisport Camps, Swim Camps and Morning Only Camps for 5, 6 year olds.
Winners Day Camp
Bells Corners United Church (3955 Old Richmond Rd in Bells Corners), Ottawa
"Teaching Children to Win in Life"
What if there were no losers? What if children were taught to feel great?
This is a reality at Winners Day Camps! Winners Day Camps emphasizes fun, participation and enhancing self-esteem of 3-12 year olds. Our unique approach provides children with life skills emphasizing relaxation, positive thinking, visualization, and goal setting, for application to sport and life.
Winners employs highly qualified certified teachers as head counsellors. Staff go above and beyond, ensuring campers feel special, included and confident. Camp director is on site all day, every day!
A different theme is featured every week so children never get bored! Flexibility unlike any other with half day options available to all ages, and multiple week/ multiple child discounts! Hot Dog option on Tuesdays and Pizza option on Thursdays allow for a break from making lunches!
Everyone's a winner at…Winners Day Camps!!
Activities
Children participate in cooperative games, sports, arts & crafts, drama, water fun, musical experiences, theme weeks, special events and much more.
Maverick Volleyball
The Maverick Volleyball Club was founded in 1985 by Kerry MacLean and has since grown to be Ottawa's premier volleyball club. The Maverick Volleyball Club offers recreational and progressive learning programs.
613-745-5597
Spirit of Math – Ottawa
Does your child excel at math? Spirit of Math's summer program offers an intensive, exciting and fun week of math enrichment based on our unique curriculum developed especially for high-performing students.
613-749-0909
Ottawa Rowing Club
The Ottawa Rowing Club offers a variety of programs for new & experienced rowers ages 12 and up including Learn to Row, Youth Camps, Junior Rowing, Adult Rowing League, Recreational & Masters Rowing, Competitive Rowing, University Rowing & more.
613-241-1120
Rideau Sports Centre
We offer programs, camps and activities for children, including Tennis, Multi-Sport, and Dek Hockey for children.
613-749-6126
KV Dance Studio
Ranging from a half day to one week, we have summer programs available for both modest learners all the way to intensives for those dedicated to learn. Summer programs cover a variety of dance styles and are a great way to be active and healthy.
613-656-0214
Evolution Wake Park
Evolution Wake Park is your one stop shop in water sports. Specializing in Wakeboarding, EWP provides lessons, summer day camps and private instruction for those who wish to learn a new sport or simply want to improve.
613-371-9253
Camp STEAM
Camp STEAM is a summer day camp that provides in-depth programming in coding, technology, robotics, animation and more. Campers have the opportunity to execute large-scale projects, teaching them how perspectives from all STEAM disciplines can be used to solve a problem in a new and unique way – their way! 
226-214-2050